Grrrrreat Day! I have been sitting in this ballpark for —- days now, that is —- years for those of you who do not want to tax your math skills. The fellow that clears all of the peanut shells from underneath me tells me I have been witness to some of the greatest players in the game that have played in this ballpark. There's more to the story of baseball in Detroit, he says, he tells me baseball started being played here in 1896. The first stadium was named Bennett Park, after Tiger's catcher Charlie Bennett, and was built on the site of an old hay market! Bennett Park had only 5,000 seats when it was built (none as beautiful as me of course) and as more fans wanted to come watch the Tigers play, they had to add more and more seats. In 1908 they even made the playing field 40 feet smaller, so the grandstands could expand to 10,000 seats!
The usher just told me that lots of ballparks used to burn down, but it never happened in Detroit! No siree, our owner Frank Navin thought ahead and tore Bennett Stadium down and built the stadium that I would call home in 1911. It was built out of steel and concrete, so it would last a long long time. We opened our gates the same year as Fenway Park! Navin named the stadium after himself, and on April 20, 1912 we held our first game! The much-maligned baseball player Joe "Shoeless" Jackson scored the first run in Navin Field for the Cleveland Naps (what a name!) but it was scored on an error and therefore unearned, so technically the first run that the Tigers scored came in the bottom of the first, when the Georgia Peach himself Ty Cobb stole home after having also stole third! This man tells me Mr. Cobb used to walk here from his home. The ballpark was located in a not too upscale neighborhood, rather dark and dreary, so to walk into the forest of green seats and forever green grass was a feast for the eyes. Mr. Cobb would have had to do a little extra walking once he got to the stadium, since it didn't have a clubhouse and players had to walk to a barn-like building past the outfield to change in and out of their uniforms! Navin Field was also missing a batter's eye. It wasn't until I turned 6 years old in 1917 that Mr. Navin had them paint the outfield fence in center field black, so the batters could see the pitcher easier.
After the Tigers were bought by a new owner, I'm told our home changed names to Briggs Stadium, and Walter Briggs decided we needed more seats like me. The best place for them was in right field, but they couldn't expand the stadium outwards, there was a street right there! So, they decided to add seating inside the stadium, and second deck in right field ended up hanging 10 feet over the field! Can you imagine trying to see Gee Walker make a catch, but you were sitting right on top of him, so you missed it? It has been told you could hear the baseball hit the grass from the upper deck seats. And those light towers! Who wouldn't want to sit in me and witness some of the great hits by world famous players (even if you were on top of the field.)
I'm remembering now that in the 1950's we had a lot of fun as "Mr. Tiger" came to town. Al Kaline was only 18 years old when the Tigers signed him, and he would go on to play for us for 22 years! In 1955 he hit .340 and became the youngest player to ever win the batting title at just 20 years old. Our Al would go on to win 10 batting titles and play in 18 All-Star games. On one particularly fun night in 1955, I got to watch him hit two home runs in one inning. He was just the 13th player to do that at the time.
In 1961 my home changed names one last time and was simply called Tiger Stadium. It was pretty cheap to do this, since only 2 letters needed to be added to change Briggs to Tiger on the sign outside. After the name change I got to witness some pretty incredible pitching, especially from Denny McLain. Denny set many records while he pitched for us, including when he came in as a reliever and struck out the first seven batters he faced, as well as becoming MLB's first 30 game winner since some guy named Dizzy Dean did it in 1934. The usher here just told me no one has done that since! I guess I'm pretty lucky to have seen that happen.
Well, the man who was telling me all these stories needs to get back to cleaning the park now. He says they might tear it down soon, I sure hope they don't, this place is so special to me and so many fans. Good thing we have our memories to carry with us!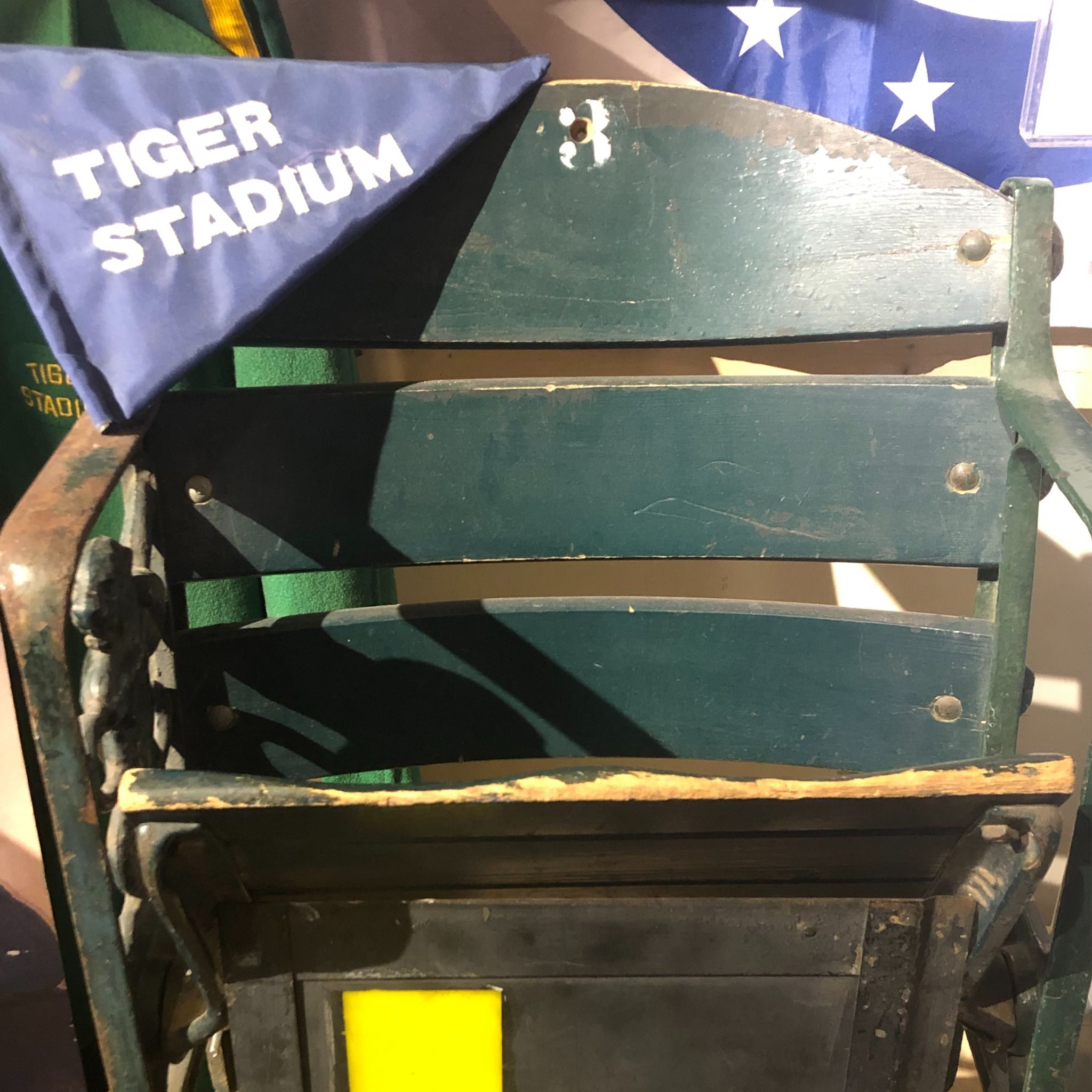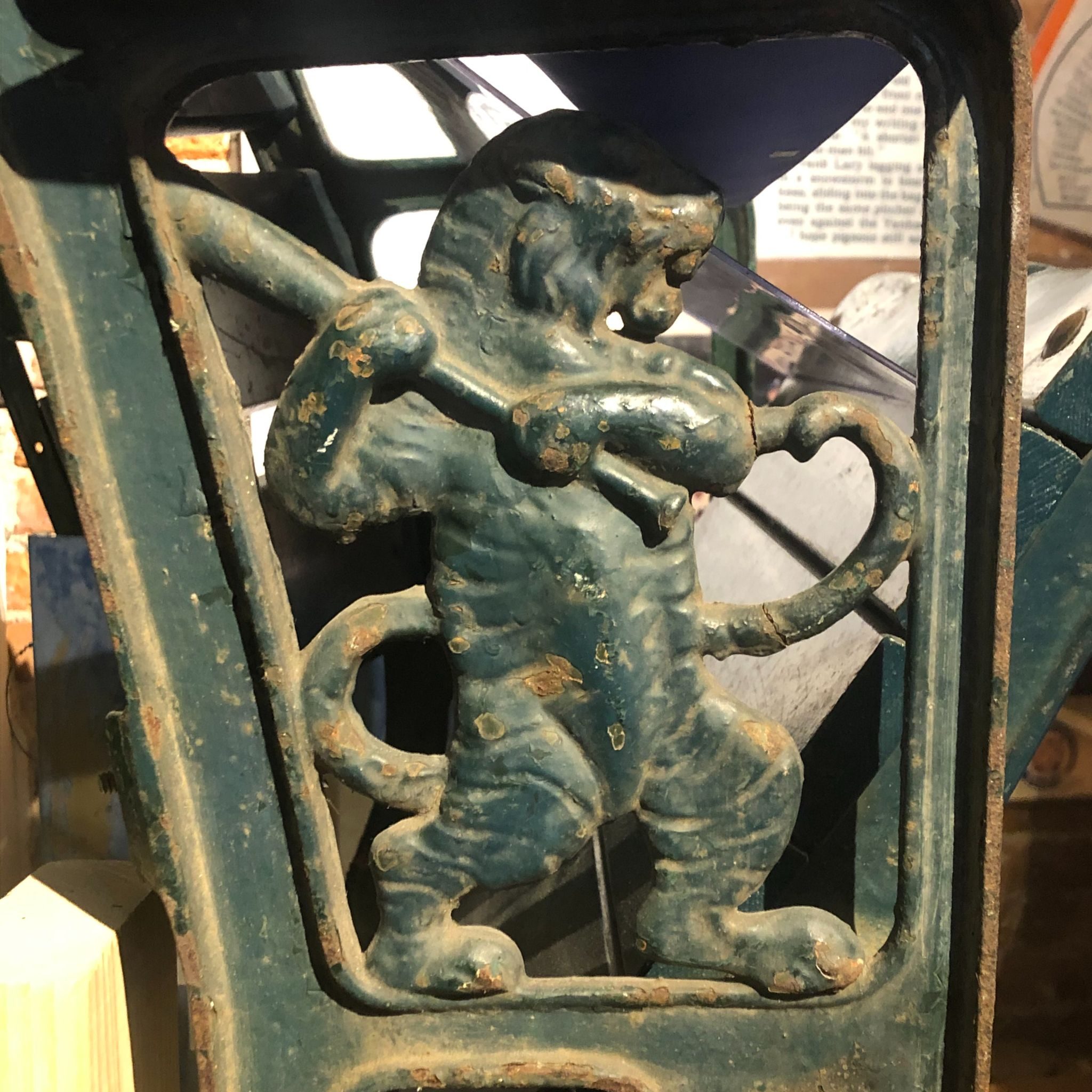 Some fun facts about Tiger Stadium:
Alternate names: Bennett Field (1896-1911); Navin Field (1912-1938); Briggs Stadium (1938-1960)
Location: Michigan & Trumble – Detroit, MI
Baseball Teams: Detroit Tigers
First Game: April 20, 1912
Last Game: September 27, 1999
Building Cost: $300,000 ($8,222,778.95 in 2020)
Architect: Osborn Engineering Corporation
Original Capacity: 23,000
Final Capacity: 46,945
Notes: Tiger Stadium stood for 10 years following the Tigers' last game. It was finally demolished in 2009
3 All Star Games: 1941, 1951, 1971
6 World Series: 1934, 1935, 1940, 1945, 1968, 1984