Current Hours of Operation*
and Admission Prices
The National Ballpark Museum is open Saturdays 11am – 4pm!
We are a 501(c)(3) non-profit organization
Adults – $10
Seniors (65+) – $5
Kids (16 and under) – FREE
Active Military – FREE
Turnstile from Philadelphia's Shibe Park (the first classic ballpark), dated 1909
See What People Have To Say
In addition to the classic ballparks, Denver Bears, and other assorted baseball antiquities we also have rotating exhibits! Check out our upcoming exhibits and the events that accompany them.

Feature in the Colorado Springs Gazette
We are a 501 (c)(3) non-profit organization and greatly appreciate donations to the National Ballpark Museum!
Please mail or drop off your donation via check to the National Ballpark Museum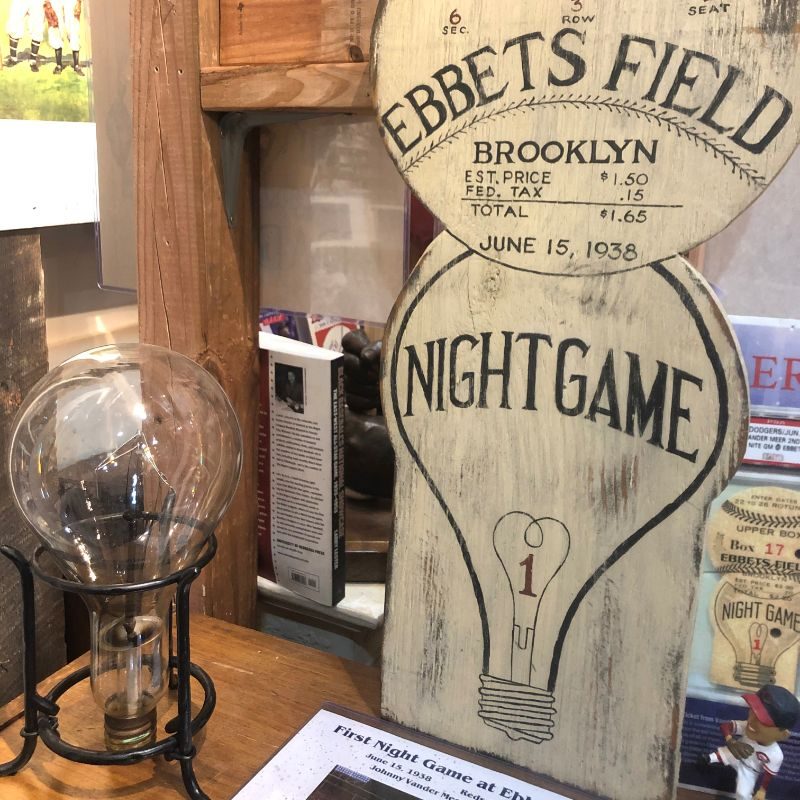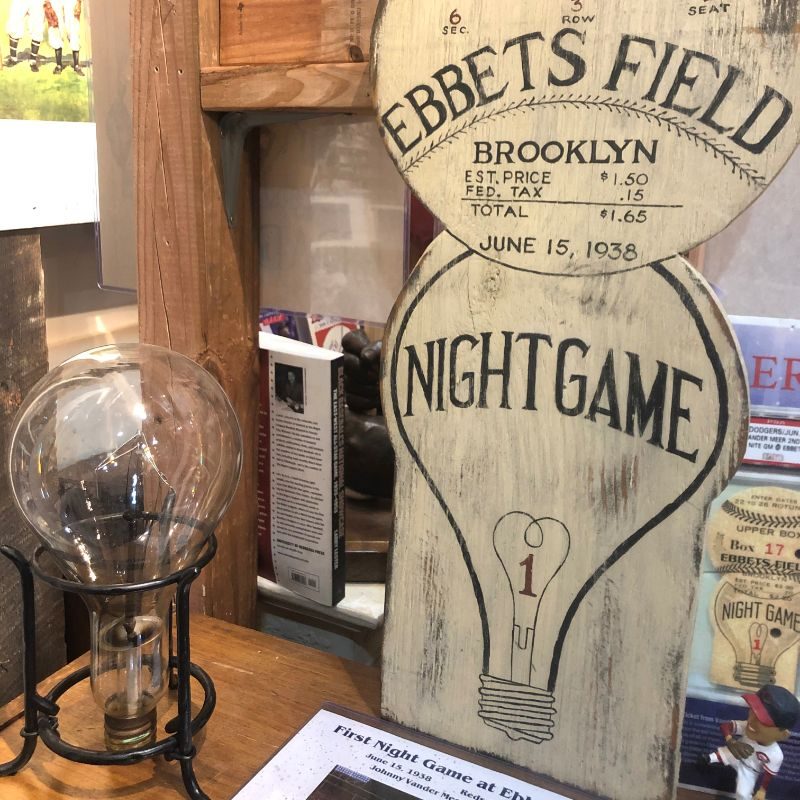 "I'm a public historian and have high standards for museums and this spot met them all!"
Located in the LoDo (Lower Downtown) neighborhood in Denver, Colorado, the National Ballpark Museum is the culmination of founder, president, and curator Bruce "B" Hellerstein's lifelong love of baseball.
A lightbulb from the first night game played at Ebbets Field, in 1938
The arched window and cornerstone from Forbes Field, home of the Pittsburgh Pirates
Game – used on – deck circle from Wrigley Field, home of the Chicago Cubs
An exterior "Gate B" sign from Fenway Park, home of the Boston Red Sox
Browse some of the one of a kind items housed at the National Ballpark Museum