On May 8th 1926, a fire broke out at Fenway Park in Boston that changed the ballpark forever! Fenway had been the sight of several minor fires since its opening in 1912, but none was as serious as this one.
Wooden construction
The park was originally constructed mostly of wood. This made the park vulnerable to fire. A wooden fence had been built above a 10-foot embankment in left field. The purpose of this fence was to keep viewers out as they walked down Lansdowne Street. This area was later called "Duffy's Cliff'in honor of Red Sox left fielder Duffy Lewis.
The fire started in the third-base bleachers, near the famous Duffy's Cliff. It burned through the wooden fence on Lansdowne Street and so heavily damaged the third-base bleachers that they are a total loss. For three months in the heart of that year's baseball season, an entire section of seats sat empty: the charred wreckage of this disastrous blaze.
New ownership and renovations
The tough times continued for Red Sox management and the park remained in a dilapidated, unrepaired state until the team was sold in 1933. Reconstruction began with a plan to build what would become the 'Green Monster' in left field, but once again fire broke out at Fenway!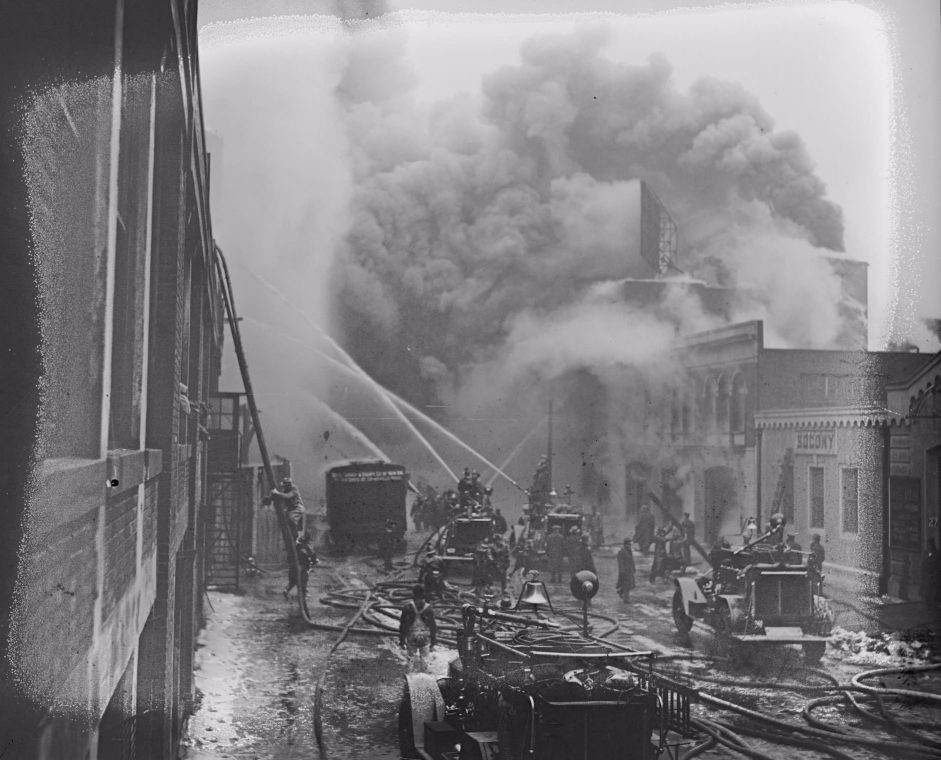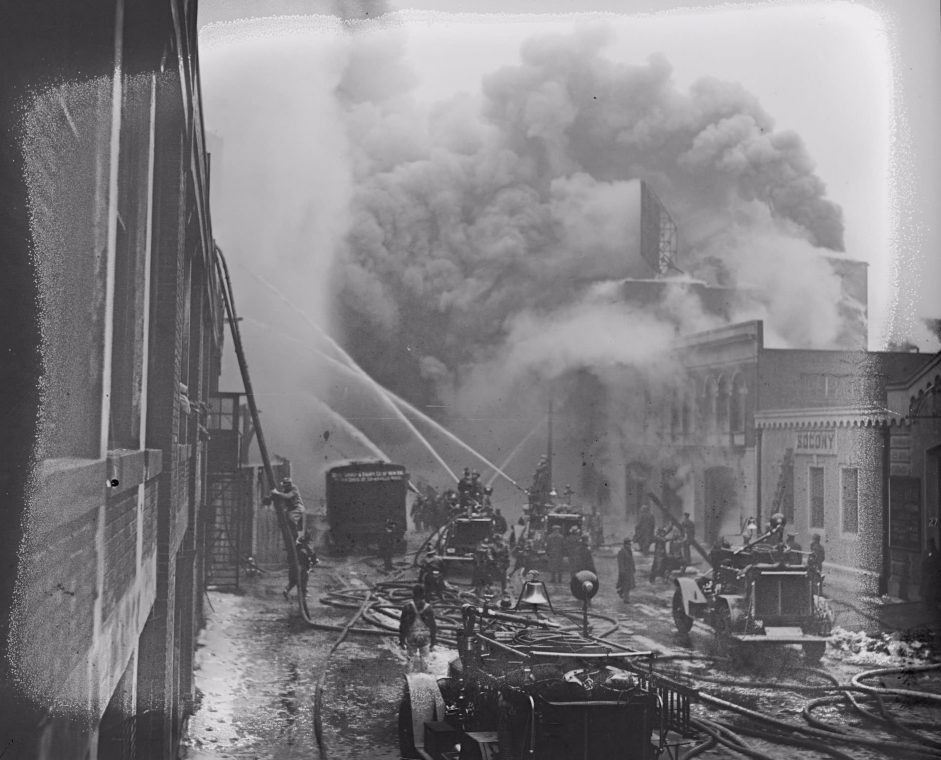 The fire in 1934 once again ravaged the area along Lansdowne Street and this time it actually spread into the neighborhood. Renovations began once again, but the 'Green Monster', as modern fans recognize it, wouldn't truly exist until 1947.
National Ballpark Museum
The National Ballpark Museum has a fantastic collection of Fenway Park memorabilia. Stop by today and see the collection!