SILENT STAR: The Story of Deaf Major Leaguer William Hoy
By Bill Wise, Illustrated by Adam Gustavson; Lee & Low; 2018; 40 pages
Picture book, Intermediate Elementary and above, Non-fiction biography, Includes "Afterword"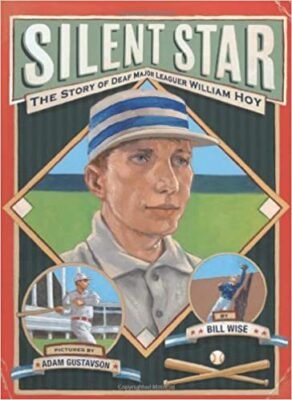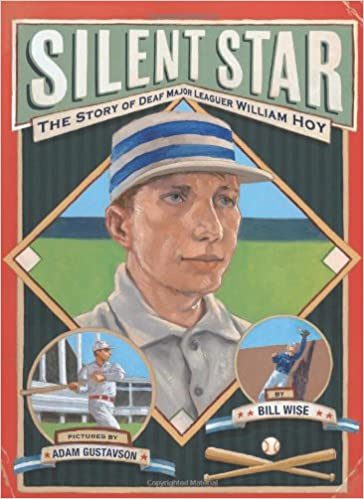 Silent Star tells the story of William Hoy from his childhood to his baseball experiences in the amateur league and then moving up to the minor league team, Oshkosh. After performing so well, he was invited to try out for the Washington Nationals. He spent 14 years with the Nationals and consistently ranked among leaders in assists, putouts, stolen bases, singles, walks, and times on base.  
In the spring of 1900, Hoy was playing for the Cincinnati Reds when he had the privilege of encountering a top-notch pitcher named Luther Taylor. As you read this story, you'll find out how this meeting turned out to be so special to William Hoy.  
William Hoy has often been credited with introducing hand signals to baseball. This story gives some background.
Grit and determination might best describe William Hoy even though he was a very talented ball player. His story serves as an inspiration for all who not only love baseball but who are facing challenging obstacles.