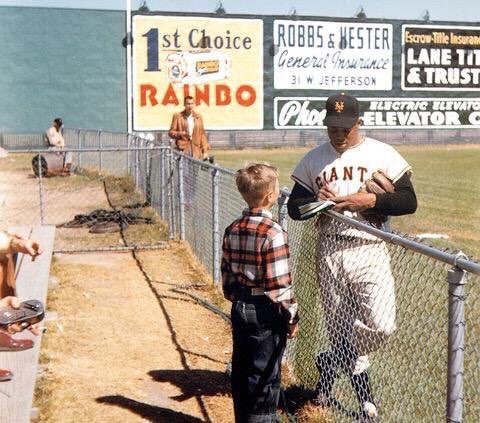 Happy Birthday to Giants great and Hall of Famer Willie Mays! Anyone who grew up in the 50′ or 60's had a few special baseball cards. One was Willie Mays! Willie was born in 1931 in Westfield, Alabama, the son of Annie Satterwhite and William Mays. The 'Say Hey Kid's' dad, called him Cat, because of his quick reflexes.
Career
He started his professional career with the Birmingham Black Barons in 1948. The talented Mays, graced the Polo Grounds in New York City from 1951-57 with 2 years of Army Service from 1952-53. He moved with the Giants to 'The Stick' Candlestick Park in San Francisco in 1958 and remained with the team until 1972. He then finished his fine career back in New York when he joined the Mets at Shea Stadium for the 1972 and 73 seasons.
He is well known for 'The Catch' (Pictured here), which occurred at the Polo Grounds during the 1954 World Series.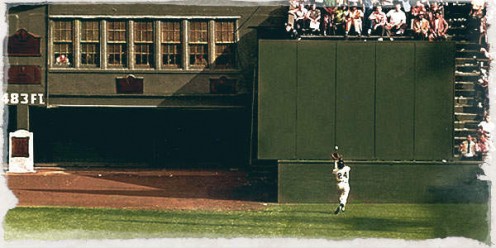 When you stop by the National Ballpark Museum, don't miss the Polo Grounds area where we pay special attention to Willie Mays and 'The Catch'!
Awards
Rookie of the Year in 1951
2xNL MVP in 1954 and 1965
660 career Home Runs and 1 Batting Title (1954)
Tied the record for All-Star appearances with 24
12xGold Glove Award